Around 30,000 Gypsies and Travellers live in London. There is a major housing crisis for people from these communities, and they continue to campaign for more sites in London
Supporting residents
LGT works with residents on council sites as they try to obtain the services and rights they are entitled to, supporting them to have a voice on the issues affecting them collectively.
It runs a number of services in response to the growing London housing crisis in London, which is badly affecting Gypsies and Travellers because of the lack of social housing, soaring private rents and lack of pitches on sites.
LGT liaises with housing officers, benefit cap teams, the Department of Work and Pensions, job centres, social services and other agencies as it supports people to continue their tenancies and manage their affairs.
Some of this work centres on our Accommodation and Advocacy Service (see below).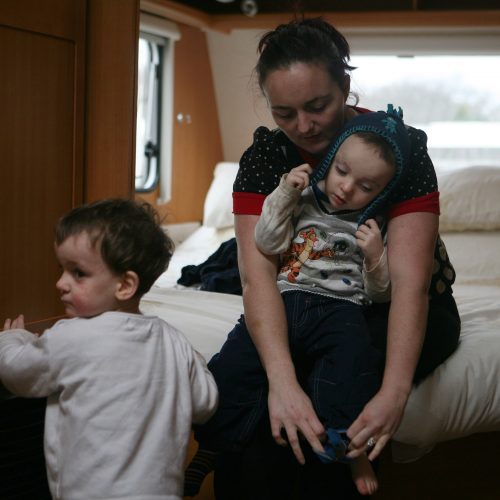 Accommodation and Advocacy Service
Our Accommodation and Advocacy Service provides advice to Gypsy and Traveller families living in houses, on official sites and unauthorised encampments.
We aim to help people gain skills and confidence which will make them more effective when dealing with external services. Poor literacy, discrimination and bureaucratic systems can all pose major obstacles.
We develop good individual contacts within agencies.
We assess which agencies will give an appropriate and supportive response to Gypsies and Travellers.
We offer in-service training and advice.
We support Gypsies and Travellers to make complaints where practice is very poor.
Referral Form for LGT Accommodation Advice Service 2020 (PDF)
Referral Form for LGT Accommodation Advice Service 2020 (Word)
Thank you for all your help. I don't know what I would do without you.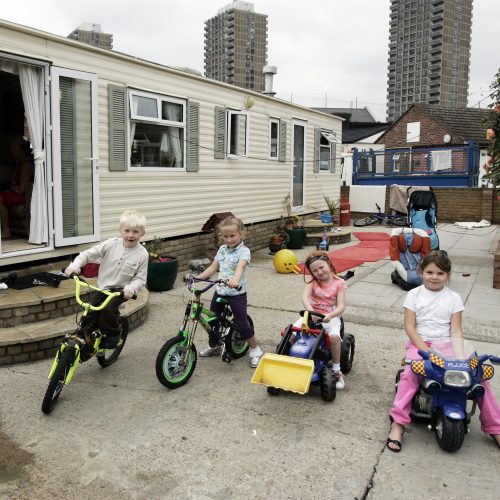 Having a say in planning
LGT works closely with Gypsy and Traveller representatives to ensure that they can be involved in planning policy and other housing matters. We have the organisational competency and experience with political and planning systems at local, London-wide and national level to ensure that the Travellers we work with get heard in the right places.
Examples of our current planning policy work include:
Organising events and producing reports on planning for culturally appropriate accommodation needs of Gypsies and Travellers in London
Working with local residents to improve policy and practice throughout London
Contributing to the London Plan and national planning policy development through a range of stakeholder groups and consultations.
Campaigning for sites
We strengthen the voice of London's Gypsies and Travellers with community-led campaigns to help them gain their housing rights. They need access to decent and secure accommodation, and to be able to continue living their traditional way of life alongside all other London communities.
Recent campaigning work has focused on new planning policies which exclude most Gypsies and Travellers from being counted as needing pitches on caravan sites. London Gypsies and Travellers has represented the views of the community in official consultations and, with its "We still count" campaign, has mobilised community members to have their say in government consultations.
"You're breaking your promises – you promised us sites and you're now not providing sites and taking away our rights."